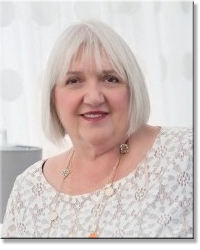 Get In Touch
Georgiana C. Nye
4486 Indian Ripple Road
Dayton, OH 45440
Telephone : 937-266-5511
FAX : 937-306-1806
E-mail : georgienye@gmail.com
testimonials
Georgiana did a fantastic job helping us find a house for our family! We are new to Dayton and she helped us to feel so much more at home here. She not only helped us find a house that we absolutely love, but she also gave recommendations for great restaurants and shops nearby. It was such a joy to work with her!
Marisa Scholl
It was a real pleasure working with Georgiana. She was quick with responses, actively looked for homes that fit our profile and gave us honest opiniouns and recommendations of the homes we reviewed. Her knowledge of Oakwood is extensive and respected. She has tons of connections as well that help even after you purchase your new home that we have found extremely helpful. She is an amazing resource. If you're looking for a home, especially in Oakwood, I definitely recommend you contact Georgiana!
Audrianna Penza
We spent approximately six months working with Georgiana to both buy and sell a home. We highly recommend her. She was professional and extremely generous with her time. Shw was thoughtful of our children which was so helpful. Her knowledge of the market, homes in the area, and the process made us extremely comfortable with our purchase. It gave us immense trust in her to also sell our other home. From start to finish, she provided excellent service.
Ariel Walker
Georgiana Nye assisted us with both selling and buying in Oakwood and we highly recommend her. Throughout the entire process, she was very helpful with navigating the sale, purchase, inspection, and closing of our home. Georgiana is much more than just a marketing professional. She is an expert in the whole real estate industry from listing to closing. Buying and selling a home can be a stressful time when dealing with such important financial decisions, but Georgiana is a true business professional who we felt confident in and trusted.
Meredith Quigley
Georgiana is the absolute best! Her YEARS of experience in the Dayton market, and Oakwood specifically are such a huge value to her cutomers! I place a significant importance on timely and affective communication - and Georgiana delivers. She kept me in the loop, through moments of negotiation, as well as with options for needed repairs - calling on her extensive network of quality, vetted techicians and service professionals that she has utilized for their premier services throughout her career. Never did I feel like I was "next in line" or not her top priority. And, as always, she was making sure our Is were dotted and Ts crossed. I have, repeatedly suggested Georgiana as THE go to person in the Oakwood and Dayton market - and I will continue to do so for many years to come.
Cate Berger
Georgiana was very knowledgeable about the area, friendly, and easy to work with. With her help, we got the house we wanted. She took us through the whole process without a hitch.
Thomas & Jennifer Reichert
Thomas & Jennifer Reichert
Dealing with Georgiana Nye is hands down the best realtor experience we have had. There is NO one that works as hard and performs as well as she does. She knows every aspect of the business, knows what to do and gets the job done. She is very frank and at the same time very personable. Selling a home can be very stressful, Georgiana turns a stressful situation into something fun and exciting. A delight and pleasure to work with. Very talented in all aspects of the business.
Cindy Yohner
Georgiana helped us with every step of our move from selling our home of 26 years to buying a new home. She was aware of what improvements were needed to sell our home but equally important she knew what improvements would not make a difference and would be money ill spent. Her knowledge of the entire process was top notch and she was able to offer us meaningful, honest advice every step of the way. She knows who to contact for good, reliable service and is able to navigate negotiations with good communication and creative problem solving. Plus, she has a good sense of humor, which helps! My husband and I highly recommend her.
Susan Anable
When we met Georgiana I could tell she was very knowledgeable with the process of buying/selling a home. She definitely proved that to be true during our purchase and sale of our home. Georgiana is very trustworthy and a true advocate for her clients. We would recommend using her services and reaping from her knowledge and experience.
Amy Wagner
Georgiana has sold us several homes and has always done an outstanding service for us! I have referred individuals who were looking to sell their home or buy another home...and they have been extremely pleased with her attention to detail when it comes to homes.
Kathy Davis
After 30 years in the homebuilding industry I have learned that if you are going to buy or sell a home you need a professional. Georgiana is true professional from start to finish. Georgiana's years of experience with the Board of Realtors and in the field gave me the peace of mind that the process would be hassle free, quick and fair. Her time and effort allowed me to concentrate on all of the other parts of my families move. In a word she is excellent.
Tom Lofquist
Georgiana was amazing to work with! Everything was easy thanks to all of her real estate experience. Her deep knowledge of the local market is an asset to anyone buying or selling a home. She is a true professional, hardworking and very responsive.
Laura Woeste
When I first came to the USA from England seven years ago, I knew nothing of the US property markets. Georgiana helped me find and purchase a property. Last year I sold that property and bought another. I had no hesitation to have Georgiana deal with those negotiations. I would not hesitate in recommending Georgiana Nye to any person wishing to buy or sell property.
Dennis Hicks
Georgiana is the best. I moved from Pennsylvania and Georgiana not only found me a perfect house , negotiated a great deal, and handled all of the paperwork from state to state. From the very beginning I knew she was on my side. I loved her personality and listening to her talk. Again, Georgiana YOU ARE THE BEST.
Jim Mattiace
Georgiana is the epitome of a Realtor who is plugged into the local housing market. Whether on the trail for a new house or meeting with her to discuss buy/sell strategy at the coffee shop, everybody knows her and is quick to seek her counsel, which means Georgiana often knows what's coming to market before it actually hits the market. Whether buying or selling, I highly recommend Georgiana!
Johnathan Skardon
Georgiana was an indispensable in the purchasing of our first home. She knew the neighborhoods and previous owners better than anyone and was an excellent resource in negotiating and ensuring all the details went smoothly. She was a pleasure to work with and continues to offer helpful recommendations.
Dr. Sam Dorf & Dr. Maria Kisel
Dr. Sam Dorf & Dr. Maria Kisel
Georgiana Nye was the first person I met when my family moved to Dayton from California in 2004. She was recommended to us by USAA through their realtor program. Georgiana's knowledge of the Dayton area and its suburbs, helped us to pick a wonderfully built home, in an awesome neighborhood, and with an outstanding school district. Her dedication and honesty are two of her best qualities. She was available and able to be reached easily. Her responses were always prompt. We thoroughly enjoyed working with her. So much so that when we decided to buy a larger home for our family, we turned to Georgiana again to help us find the perfect home and she delivered again. My family would recommend her wholeheartedly and are so thankful to have had her help and knowledge. We would use her services again without any hesitation.
Renee Moenter
Georgiana helped us find a house that we love very quickly. As first time home buyers we were not very knowledgeable about the process of buying a home and Georgiana guided us through every step. She also explained what to look for and why she made her recommendations.
Nick & Elizabeth Mancini
Nick & Elizabeth Mancini
Georgiana has now sold two homes for me, both in record time, and represented me in the purchase of two homes. Her guidance is always well-reasoned and insightful, which is a true blessing when you are involved in making one of the most stressful decisions in your life! And, I've never known a real estate agent to work the market for you the way Georgiana does. She is not only connected, she is highly respected by her peers. You can't go wrong by being represented by Georgiana Nye.
Lynnette Dinkler
The purchase of our office and adjacent property for the Oak Tree Corner center for grieving children involved multiple sellers and personalities. Georgiana combines intelligence, integrity and personality to make the most complicated transactions go smoothly.

Georgiana took care of all the details with the utmost of professionalism, insuring a home for one of Dayton's most significant social service agencies. Her knowledge of the community and hundreds of contacts also led us to financing during a difficult economy.
Vicki Braun, Director Oak Tree Corner
Georgiana is a great listener. She takes the time to learn about her clients, what they need and what they want.She studies their lifestyle and pays attention to each detail. Then she takes that information and goes to work.

She has an amazing knowledge of the Dayton market and is very well connected in this community. This attribute is quite an advantage for her clients. Whether buying or selling, one knows that Georgiana will do everything she can to make the deal go smoothly. She is a stickler for detail and has a great eye for what kind of home her individual clients will like. She is honest, easy to work with and accessible.

My husband, Steve and I are very comfortable and confident when we recommend Georgiana as our Realtor.
Kim Faris
My experience with Georgiana has been most positive. I would recommend her to my entire family.
I had been looking for more than just a pleasant person. We needed someone who would be extremely knowledgable of market trends and values.
I found that I could put my entire trust in her and was not disappointed!
Mike Turckes
As international clients we were looking for someone "very special" to stick handle us through the purchase of a home in the Dayton area. We were lucky enough to find Georgiana. It did not take us long to place our complete trust and confidence in her. She is knowledgeable, professional and most importantly, honest. We are now in a wonderful home - thanks to Georgiana! We could not recommend a realtor more highly!
Michelle Gilbey
We purchased a $650,000 single family home in August of 2011 and were very happy with the service and expertise Georgiana provided us.

Being transferred from Texas, we were looking for someone who really understood the complexities of the Dayton area and specifically Oakwood. We were thrilled with Georgiana's knowledge, and her professionalism. She helped us through everything with ease and made it a lot of fun! We completely trusted her and she represented us thoroughly. Georgiana went above and beyond in every way possible. Her integrity is outstanding. Now we have a beautiful home in a fabulous neighborhood! We highly recommend Georgiana. You will be in excellent hands!
Donna Palmer
Georgiana is a great realtor. We bought our house in the fall of 2010. She helped us through a complicated sale and inspection process and has been very helpful for us to find plumbers, electricians, and other around-the-house guys. We have recommended her to friends, and we recommend her to you.
Bought a home in 2010
Georgiana sold our home in 3 days and we bought one with her help within 2 days ( for a very good price). All through the process, we were impressed by her extensive knowlege of the real estate market. There is not one person in Oakwood she does not know! She guided us through the process with expertise and humour, and made what should have been a stressful time relatively painless.

I highly recommend her as an agent. We have friends who have had a similar good experience with her and who had recommended her to us.
Sold a Single Family home in 2012 for approximately $225K in Dayton, OH.
I enjoyed working with Georgiana. She originally listed my house in 2009 and shortly thereafter, I had a lease/purchase proposal which I accepted. When the buyer decided not to exercise their option in 2011, Georgiana re-listed the property and within 2 months I had another offer, despite the depressed real estate market. Georgiana walked me through the various options in response to the inspection process. She recommended a sensible pricing strategy and despite a busy travel schedule, always responded in a timely manner. I would highly recommend Georgiana to everyone but especially to anyone in the Oakwood market!
Eleni Prieto
Working with Georgiana Nye was a true pleasure. Her knowledge about the history and value of the Oakwood real estate market is far greater than any other real estate professional in the Dayton area, which gave us confidence when we were buying and selling our home. We felt secure in her expertise and guidance, and felt valued as clients. Georgiana Nye will always be our Dayton real estate agent, and trusted friend.
Lynn Disbrow
Purchased a single family home in Oakwood in November, 2011

I have know Georgiana for many years and have always known her to be a well respected realtor and community member. She acted as a dual agent and represented both parties with knowledge, expertise, honesty and grace. She is mindful of all parties involved and the emotions that go with buying and/or selling a home. She was there for us to answer questions even after we closed on the house. My husband and I were extremely comfortable putting our trust in Georgiana and would highly recommend her to anyone purchasing or selling a home. We recommend Georgiana to family, friends and new aquaintenances anytime we get the chance.
Grace Brown
I listed my house in the Spring with another agent and was very discouraged at the level of service I received. I decided to re-list with Georgiana because I had heard many good things about her. I had my house listed for a few weeks with her and she had it sold. I would recommend Georgiana Nye to anyone trying to sell or purchase a home. She acted as dual agent and I never doubted her for a minute. She has completely changed my mind in regards to realtors!
Katie Casey
Georgiana made the nearly-impossible happen for us during a this difficult housing market. My husband and I had recently married and each owned a home, but we really needed a larger space. In the span of approximately 6 months, Georgiana sold our two homes and helped us find one that is perfect for us! She rules the negotiation room, and I believe she has that reputation around town. If you truly want the best realtor in the Dayton area, you need to give her a call. I recommend her to everyone I know who is looking to sell or buy.
Michelle and Scott Hall
Georgiana helped my wife and I purchase a home in 2012. Her knowledge base, local experience and reputation, and tireless work ethic are a tremendous asset to any buyer or seller. My wife and I are admittedly very demanding customers and Georgiana never dissapointed. She helped us secure a complex home improvement loan and we are very grateful for all of her help.
Pete Guinto